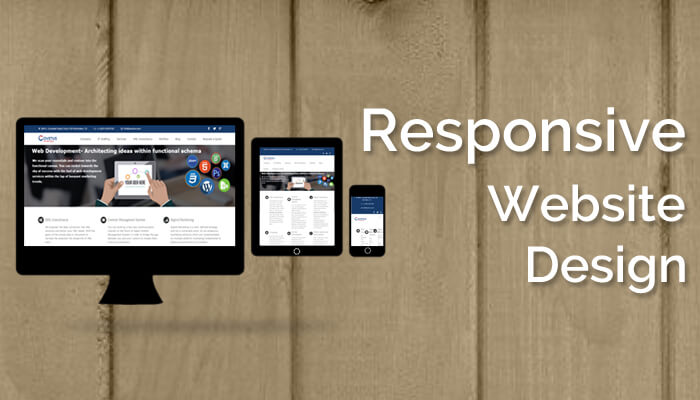 In this era of tablets and smartphones, the need for websites that are easily accessible on your mobile is evolving every day. Responsive Website Design is the perfect solution to this trend. It's a fact that SEO is a vital component of the internet marketing strategy, but do not forget the need for a mobile-friendly website.
Mobile is the modern tool for generating sales and a source to outturn business as in this busy life, the number of desktop internet users is decreasing day by day. So there arises the need for responsive websites that are compatible with the computer systems and mobile as well. SEO is an unavoidable element to boost your web visibility further which accounts for your sales.
So responsive websites are the first option to go with when it comes to SEO strategies for mobile. Even the world's largest search engine Google illustrates this web design is recommended for their mobile configuration. The websites which are responsive have the same URL and HTML irrespective of the device.
This facilitates the process of crawling, organizing the content, and indexing for Google. Hence the Responsive Websites eliminates the need to index and crawling numerous versions of a particular website by Google. Google prefers responsive websites as it is a channel that leverages sharing and interaction of the content present on this kind of website as it has a single URL.
Single Website on Multiple Platforms
These websites take you on a joyous ride of user experiences which could prove a business booster for you that is supported on several devices on varying screen dimensions. This is a feature of responsive websites as it increases the accessibility of your website. A site compatible with a number of devices results in a positive user experience allusive to an individual mobile site whose access is only limited up to a particular device with a specific screen size. Any user can continue browsing on the desktop when the user wants to switch to the desktop from mobile without searching a different version of the same website.
Responsive Website – A Well Manageable Website
It is an effortless task to manage a single site along with its promotional SEO campaign when we compare having different versions of the site for desktop and mobile. This proves the domination of
Responsive Websites
over a different mobile site. With this web design, you can easily implement dynamic changes to the look and feel of your site based on the pillars of the size of the screen and its orientation of the device which is used for viewing that site.
The responsive websites employ breakpoints to create the structure and appearance of the website. That is one layout above while the other one below the breakpoint depending upon the browser width. Conclusively, the responsive websites allow the shuffling of the page elements in proportion to the growth or shrinking. These websites have eliminated the requirement of designing different versions of the same site.