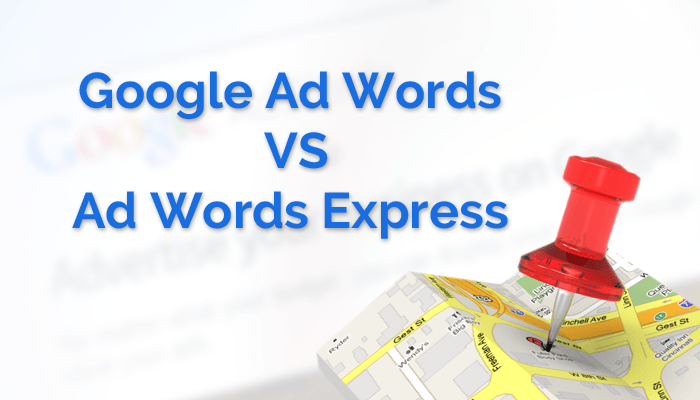 Are you experimenting with Google AdWords to chase down your business rivals? Nearly every category of the keywords is hunted upon by the competitors, but still, a number of businesses are unaware of the Pay per Click and its benefits to enhance your online visibility. To begin with, one should be aware of the difference between
Google AdWords
and
AdWords Express
to unravel the winning strategies.
Google AdWords Express – Express Your Ideas
The
Google AdWords Express
is a program of online advertisement that accelerates the process of getting online ads rapidly. According to this dimension of the marketing framework, AdWords Express goes well. Within a few hours, a business can go online. All you need to do is post a relevant description about your services or products that you offer in the framework of related keywords along with the online payment, and the business goes online. But the rapid action at hand has some side effects as well. Let's see how.
Pros of Google AdWords Express
It's vitally fast and a transparent way for the new people; this is the key difference between Google Adwords and Adwords Express. A good reporting level proves useful for the marketers who were earlier unconcerned about the performance measurement.
Cons
Its promotional capability is limited to only one particular product or service in a specific topography. When it comes to the differences, Adwords Express is a bit irrelevant in targeting the audiences. Moreover, it leverages limited access over the targeted web traffic.
Google AdWords – Simply Advertising
If you are keen to mine out all the data, then Adwords is the best choice for you. The differences between
Google Adwords and Adwords Express
encompass the features, control options, and more specific targeting. Google AdWords dominates Google AdWords Express in all these aspects of the online marketing strategies.
Benefits of Google AdWords
You can customize and have entire access and control over your audiences. It leverages a kind of little control over the posted ads, your content keywords, and obviously the targeted web spiders. The predominant difference between Google Adwords and Adwords express is that it can reap your business benefits without restricting them to a particular location. High analysis and descriptive account of reports allusive to Google Adwords Express.
Pros of Google AdWords
Google Adwords demand a more sophisticated interface which is the main difference between both of them. Obviously, it's a time-consuming way to increase your online visibility. It may be a tedious and difficult task for beginners. However, both strategies will generate new web traffic to your site. Timely optimization is the underlying reason for growing your success in spite of numerous differences between
Google AdWords and AdWords Express
.