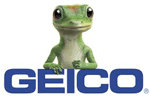 GEICO
GEICO, Government Employees Insurance Company, has been providing affordable auto insurance since 1936. You can trust GEICO to offer low car insurance rates.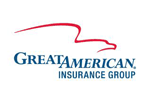 Great American Insurance Group
Great American Insurance Group has a legacy of more than 150 years. The company provides property and casualty insurance ("P&C") with a focus on specialized commercial products for businesses and sale of traditional fixed and fixed-indexed annuities.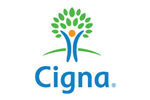 Cigna
Cigna is a global health insurance service company offering health, life, accident, dental, medical insurance, supplemental insurance, and other related health services to individuals, businesses, and families.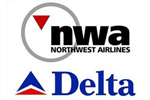 Delta Airlines
Delta Air Lines is a major American airline that goes back to 1924. The company has an extensive domestic and international network spanning around 319 destinations in 54 countries in 6 continents.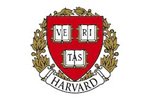 Harvard Medical School
Harvard Medical School is among one of the world's most elite medical graduate schools. The graduate school has been synonymous with excellence in education and research for many generations.

InFlight
InFlight gives you complete control over user experience of any web-based system (from desktop to mobile) including PeopleSoft, SAP, SharePoint, Drupal, Taleo, Oracle HCM Cloud among many others. This technology makes solving of core PeopleSoft usability issues quick, easy and affordable.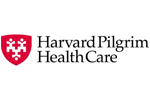 Harvard Pilgrim Health Care
Harvard Pilgrim Health Care provides one of America's highest-rated health plans. The company offers health improvement strategies, clinical programs, medicare tools, training and leadership for building healthy communities.

SGI Aviation
SGI Aviation facilitates global and local aviation enterprises to make safe and affordable travel. The company provides technical consulting and advisory services for aircraft and engine asset management and safety regulations.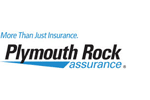 Plymouth Rock Assurance
Plymouth Rock Assurance has been providing quality car insurance, home insurance, commercial auto insurance, condo insurance, and renters insurance to its customers since 1982.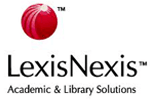 LexisNexis
LexisNexis is a top global organization providing business information solutions, computer-assisted law legal database and risk management services to professionals in law firms, corporations, academic institutions, and other organizations.

Dell Technologies
Dell Technologies is a multinational IT company delivering multiple technology solutions such as computer software services, information security services, computer & network security and many others.

The Reny Company
The Reny Company is a leading medical billing service company specializing in cost containment and reducing costs of out-of-network, maritime, workers compensation, non-subscribers, and group health claims.

Standard & Poor's
Standard & Poor's Ratings Financial Services LLC (S&P Global) is a renowned financial services company that has been providing financial market intelligence and independent credit ratings for over 150 years.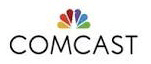 Comcast
Comcast Corporation is a global telecommunications company producing feature films and TV programs for theatrical release and over-the-air and cable television broadcast.

RR Donnelley
RR Donnelley is the world's leading printing company helping organizations in effectively creating, managing, delivering and optimizing multichannel marketing and business communications.

Kroger
Kroger is one of the largest supermarket stores chain and retailing company in the US with stores in 35 states across the country. Kroger operates in different types of store formats such as supermarkets, multi-department stores, marketplace stores, convenience, and fine jewelry stores.