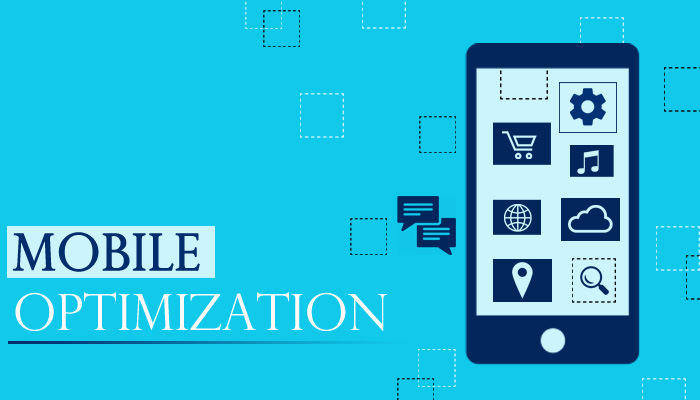 Now a day's Mobile Optimized Website is the best alternative that you can pick to increase or to get the best out of your website. Mobile Phones, at a very fast pace is modifying the world. It has been noted that in many of the countries the total figure of smart phones has exceeded the total number of regular desktops and tablets worldwide.
Therefore altering the regular websites with Mobile Optimized Website is now the essential part. And in this online world every person carries a Smartphone with them to constantly connect with the digital world. Gone are those days where only seeking the information through a particular website was done on desktops.
Those days are now blown away with the mobile phones. Mobile Optimization particularly notes rise in sales, generate leads, catches more traffic and obviously entertains customer. It not only engages the end users but also shows action against the competitors.
How We Entitle Mobile Optimization?
In simple word Mobile Optimization can be defined as the conversion of the desktop website into a strict format that can be read by or scanned by any mobile device. By changing the format of the website it automatically excludes the need of zoom in and zoom out to read the
Content
and also gives easy access to connect with other information by not clicking on the false link.
Favors of Mobile Optimized Website over Regular Desktop Websites
The increased number of end users for using mobile phones is not only the single reason to win over the desktop website owners to reform the Mobile Optimized Website, there are other n number of benefits to enfold the
Mobile Optimization
.
Makes Downloading Speed Faster –
Limited waiting time with more browsing is obviously what you want.
Mobile Optimized Websites
are especially framed to compete with different mobile standards with flawless loading speed.
Connect Anywhere Anytime –
Carrying a desktop everywhere is something impossible. To overcome these travelling problems
Mobile Optimization
is the best feature that one can embed in the website to resolve this imperfection.
A Well Designed Mobile Website –
The look and the feel are the main ingredients of any website. Either if you judge any desktop website or any
Optimized Mobile Website
, if your web page does not looks fine or interesting, users will definitely move towards other competitive websites. So it is must that you outline your websites in an interesting manner.
Mobile Optimization
now is not a basic concept that very few of the users know. It is now a fact of existence that any organization must enfold to communicate with their users online. It is now the charge of the website owners to avail all the benefits that optimized mobile website offers to connect with the audience.
Affordable than App Development –
When listing the constraints and guidelines,
Mobile Optimization
is less restrictive. That is any mobile optimized website easily wins over
Application Development
. Development of apps craves for different platforms like Android, Blackberry or iPhone and then submitting them on play store takes a lot of time, therefore the apps ties in with the audience much later. And you cannot forget the rule that before connecting with any app the end users has to download it first. But optimized mobile website is accessible to all.