Development

Throughout the DotNet development cycle, we perform a series of processing steps by understanding your specific business needs.

Expertise

Our expert team is acquainted with the latest tools and frameworks essential for robust DotNet development.

Implementation

We help you get an accelerated growth in your industry by implementing the right DotNet tools and technologies.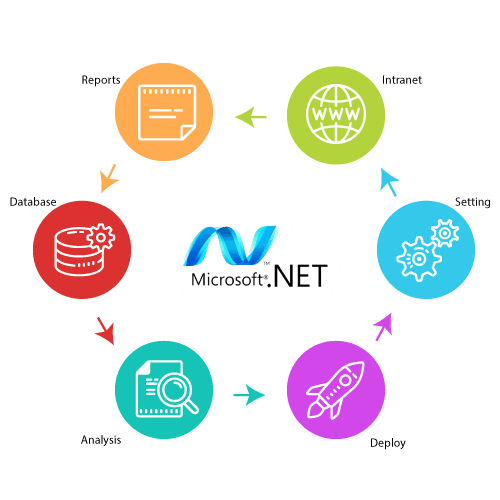 In this competitive world, if you want to expand your business and stand out from your competitors, you must get a web application built for your business. It helps you gain more customers and allows existing customers to know about your products and services easily. So, if you do not have an application for your business, you must think about getting one developed in DotNet.
DotNet is one of the most popular programming languages used globally. The website applications built in DotNet have the features and functionalities that can run on the Windows platform and also supports the other platforms.
Mobile devices are becoming a common way of accessing information on the web. And DotNET gives you the tools to support more than 200 different mobile devices from a single source base.
The high-quality DotNet technology is as crucial as is its implementation. It is essential to increase productivity and reduce costs. Our DotNet experts will analyze the specific requirements of your project, and advise, guide and recommend you the right approach for the development of customized software that best suits your needs.