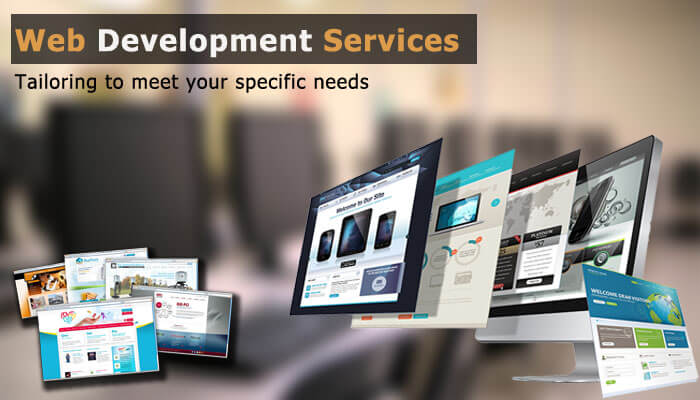 In today's era, the majority of IT firms are outsourcing their Web Development Services to ensure quality services at an affordable cost. It helps us in analyzing the scope and benefits of various other outsourcing development services as well.
Web Development Services are the set of services that are achieved from the process of designing, creating, developing, and optimizing websites. It includes website design, maintenance, eCommerce, content management, payment gateway, and much more. Because of these Web Development Services, our lives have become easier and simpler.

Evolution of Web Development Services
Earlier, the languages used were difficult for coding, and there were no various platforms such as
PHP Development
or
.NET
Development so the users felt that the web interface was needed. This was the era of web development evolution.
The latest mark-up languages facilitate website visitors and owners with effective web development applications such as billing and payment bills. The Web Development Services can now use the latest mark-up languages to increase the quality of the interface.
Services Offered by Web Development Services
The content management web development services assure that the communication link between the business and identities that it interacts with is maintained. Examples of which can be e-learning web portals or services.
The web development services pertaining to e-commerce create a virtual world of a shopping mall or complex from where the online sellers and buyers interact. Some of the examples of e-commerce web development services are the bidding websites and websites for reserving airline tickets.
These services are offered for the clients who order for a website as per his or her needs for any organization which requires their website to be built for expanding the business or selling or promoting their products via websites.
The aim of these applications is to connect like-minded people. The best example is Facebook.
The service includes strategies for search engine optimization so that the traffic increases for a website. They also help various websites to improve their rankings such as Google, Yahoo, and MSN.
Benefits of Web Development Services
Web Development Services
plays a very important role in the communication and marketing organization. The leaders in different fields have adopted the use of these services. Some of the major benefits include the following:
Improving business process efficiency.
Enabling organizations in reducing marketing time costs by getting closer to customers and achieving profitable returns.
Monitoring and improving workforce productivity.
Managing the complicated issues related to navigation.
Better client relationship and client support.
Providing services that help to increase the visibility of the website.
Knowing its Advantages
A
Web Development Services
Agency can help deliver the best for the businesses. It is an interactive medium for all your products that are displayed and advertised locally and globally. The advantages of web development services are:
Hiring a website design company for web design services is an economical and cost-saving option. How? If you plan to do it yourself, you need a huge budget to hire a designer and R&D team and to set up a different area for them with all the required equipment.
But if you decide to outsource a web design project, you just need to pay a reasonable amount and also get a guarantee of the best services. It also reduces operational and labor costs.
It helps you save your precious time and allows you to concentrate on other important tasks.
The Benefits of Latest Technology
If you outsource a web development project, you get the benefits of the latest tools and technologies, which help you get a better website. They use innovative ideas to come up with a website that is unique, highly effective, and user-friendly.
By hiring an experienced
Web Development Services
provider for your website designing, you can be assured about the quality of your website.
Timely Completion of Project
Most web design companies give priority to the completion of the projects on time. So, by outsourcing your project, you can be sure of getting your website completed on time.
Future of Web Development Services
The growth potential is enormous for web application and website development considering the increasing number of internet users all across the globe. Thus a great web development service company's future scope is to improve the look and returns to the organization as it shows the company as a brand.
The future is promising but only the website will have to be equipped with the latest technological development to provide better and quick services to their customers or clients.
Conclusion
Web Development Services
are the key to the success and optimization of the modern organization's output and delivery of services. It adds great value to not only website development services but also to optimize them effectively and efficiently for the organizations.