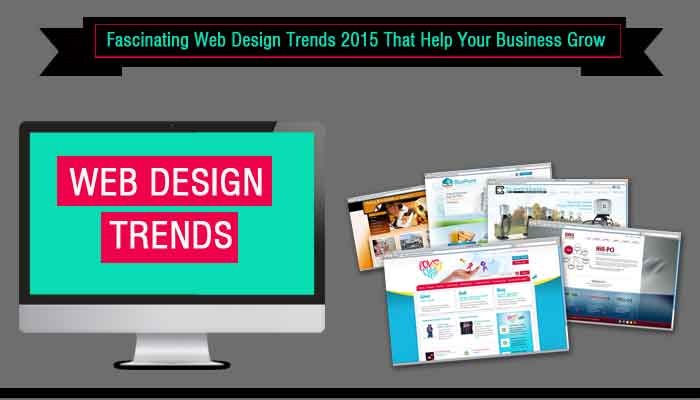 "Design is what you do when you want to express your feelings or emotions." This means that you design or craft your thoughts when you express through your creativity and skills. We are already halfway through 2019, and in the past few months we have seen amazing Web Design trends that have evolved during this period of time.
The days of cluttered pages overflowing with information have passed, now they are being replaced by an increased focus on simplicity and user friendly. Now we shall go deeper and have a sneak peak at the latest Web Designing Trends you would want to know more about in detail.
Larger Than Life: Huge Background Images
Now a day's big background images are in trend these days. This is a symbol of modern web design feature which illustrates the message which the company is trying to send. The photos or images play an important role in today's era. People usually try to engage more users with the illustrated images in the background or their websites which also increase their traffic and grows their business. Stock photos still play a major role in digital communication, whether it's an ecommerce store, portfolio or blog.
Current Web Designing Trend put emphasis on the usage of images to engage more with users and illustrate the message they are trying to send. For a long time, the web has been suffering from cheesy and fake looking stock photography with super happy people wearing perfect smiles and suits.
Thanks to communities, like Unsplash, Picjumbo, Death to the Stock Photo because designers now can utilize beautiful and, most importantly, natural looking photos for their Web Designs or blog posts. We've seen many websites using photos from Unsplash and it simply looks amazing.
Front-end developer Benjamin Hollway expects more massive background images in 2019, "used alongside rich typography and subtle parallax effects", largely due to the lead taken by massive brands such as Apple and Google Nexus. Big background images are extremely popular when it comes to modern Web Designing Trends.
You will find dozens of creative examples around the web which illustrate this technique. Consider the idea for captivating landing pages, portfolios, as even company websites are using specialized full-screen background photos.