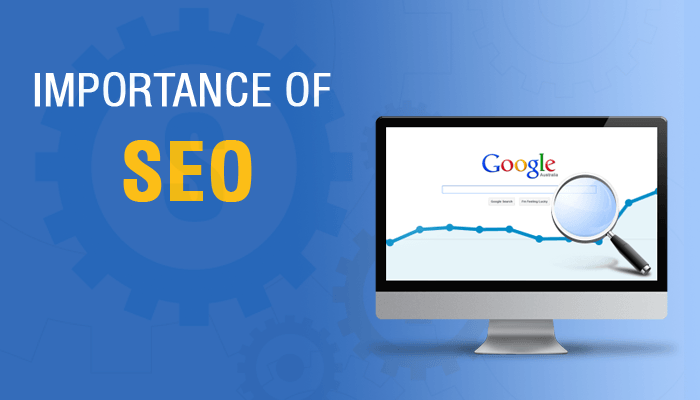 SEO plays an important role when it comes to getting a better online presence on your website, and understanding the importance of SEO is another major factor for all businesses. SEO is like fuel to the online business that makes you stand apart from your competitors and helps you in remaining at the top on various search engines.
What is SEO & Why is it Important?
SEO, also known as Search Engine Optimization, is a way to enhance and improve the ranking of your website on various search engines like Google, Bing, Yahoo, etc. Another question that comes to your mind is why businesses need SEO and what is its importance. The answer to this is simple; SEO is done to improve your business and bring more profits to you through your online business.
With proper SEO done for your website, you can increase your earnings exponentially. Once you achieve a higher position on various search engines, getting visitors to your website becomes very easy, and you will be amazed by the traffic that you will see on your site. This traffic will, in turn, increase the sales for you, and thus, provide you great profits. Let us take an example to understand the importance of SEO in a better way.
Suppose you own a website that sells crockery online. Being an online business, you would want to have lots of sales, and for this, you need to have an SEO-friendly website. Imagine that your business website is ranking at a high position or even among the top 10 results of search engines. Now, whoever searches for crockery online will see your website, and this is how you will get thousands of visitors every day that will turn into sales and will earn profits for you.
The Importance of SEO Content Writing
Fresh and crisp content is key to getting higher search engine rankings. Instead of spending lots and lots of money on tools that bring your website up on search engines, you should know the importance of SEO content writing and opt for fresh and original content that is not only useful and new for your customers but also let your site get noticed by the search engines.
Search engines give priority to websites that have fresh as well as appropriate content. Content stuffed with keywords is considered useless and search engines treat it like garbage. Keyword-stuffed content is irrelevant and is good for nothing. This may take you to a higher position for some time, but later, your site will be penalized & it will become very difficult for you to get back on that position again.
Today, almost every company knows the importance of SEO Content Writing, and maintaining high-quality content on your site is the best way to get noticed on the internet on search engines. The good quality content is noticed by everyone, and anyone who visits your website and likes the content of your website will come to your site again even if it not ranking in the top positions on search engines.
SEO: The Best Investment for Your Site's Online Presence
Owning an SEO Optimized Website is the best thing you can do for your business, and people who think that spending money on SEO is a pointless expense are absolutely wrong. Spending money on SEO is always a good option and will surely help you get some good results.
With proper guidelines and understanding of the overall importance of SEO, you can easily dominate the search engines and acquire good rankings. As said earlier, this good ranking of your website can be very profitable for your business and help you achieve better sales.
Hiring a good company that offers ideal SEO Services is vital to your dream of having a profitable website. These companies can guide you through the complete procedure of getting you on the top and turn your website into a lucrative venture.