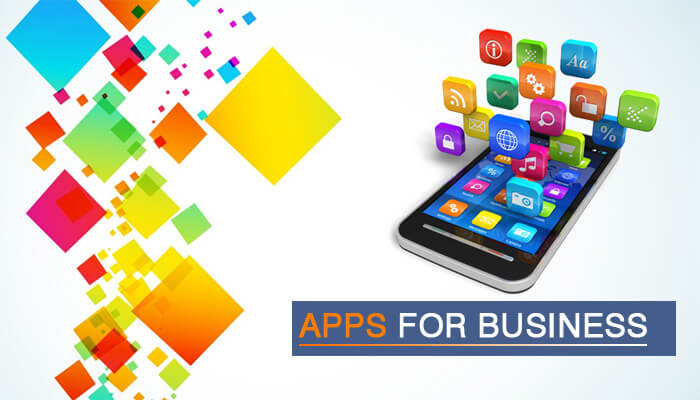 What are the advantages of having mobile apps for business? This is the obvious question that comes to the mind of all the business owners or anyone who is looking to getting an app built for the website. Another question when getting a mobile app built for your business is- do you need one? No matter you own a small or large business, choosing to go for Mobile App is always a good idea.
The fastest-growing technology and rapidly changing world have enabled the new generation to get all the information just at a single click. Everyone today uses mobile devices, and they have become the most common platform for users to browse the internet. These handheld devices are not only limited to surfing or browsing, rather they have become important for everything you need to do.
Whether you need to transfer money to loved ones, book an appointment with a doctor, shop crockery for your house, or buy a gift for your loved one, mobile apps have become the best way to do this. And now, when mobile Apps for Business have become the latest trend, you should not waste much time thinking of it twice. Just go for it, and don't miss the golden chance of reaching your customers.
Is Having a Mobile App Enough for Your Business?
Do you need to get an app built for your business or having a mobile site is enough? The answer to this question is no, as the mobile-friendly site cannot fulfill the entire requirement that an app can do for your business.
Apps for Business
play a crucial role in getting it to the top, and it is very difficult to achieve those results with the help of just a mobile-friendly site.
An app once downloaded stays on the device for a long time but a mobile website doesn't. Using an app not only saves the time of the users but also gives them a pleasurable experience. This is the reason they will love to your app again and again instead of opening the mobile site.
Advantages of Having Mobile Apps for Business
You need to understand the real benefits of having an app for your business. Once you understand this better, then you will surely go for getting an app built for your website instead of just relying on a mobile-friendly site. Below are a few reasons why you should have a
Mobile App
for your business. Have a look:
1. It Piques Users' Interest
Apps for Business are important, and if you have one, then you make it easy for your customers to get details about your products and services. With the help of an app, you can properly demonstrate information about each product or service in the best way possible.
Users can get all that they are looking for just by a single click, and this is what they want. Regularly updating your content will keep them excited and happy, and they will keep visiting your app time and again without having to worry about the loading time of a website.
2. Boosts User Engagement
App for Business
has become the most important factor in keeping your customers engaged. It is very difficult for most of the users or online shoppers as most of them just cannot deny the attraction towards any great deals or discounts, especially in the situation when these offers stare right at their face.
And this is what the Apps for Business can do. Keep your audience and customers engaged with the latest offers on your services and products. You can also have the information about their location and also their profile, with the help of which you can customize the deals for them. So next time, when you think about the advantages of getting an app built for your business, remember this.
3. Helps in Promotion
You own any business, and it is located somewhere in the central of the city, and you know that there are several of people who pass by your store almost every day. In a situation like this, you can get an app designed that can tempt them to come to your store at least once.
If your customers come to you at least once, then only half of the task is done. You can create various offers and deals based on the requirement of your customers. Try to make those deals irresistible and keep your audience informed about them. Your notification will surely attract them, and you will start experiencing the amazing benefits soon.
4. You can Offer Better Customer Support
Most of the time it becomes difficult for businesses to respond to every request of the customers. Apps for businesses can be the best idea to respond to the request of your customers. Your customers will get an immediate answer to the queries, and thus, they will remain happy with your service.
This will keep them coming back to your site. Get a Mobile App developed that makes it easy and feasible for your customers to connect with you or the offers. This not only makes the work for your customers easy but also saves a lot of their time.
5. Easy to Use and Understand
Users today hardly have time to do anything that is out of their busy schedule. In situations like this, they always wish for a hassle-free experience. No matter whether it is a website or an application, they always want perfect things. If you build your app with proper planning and a clear vision, it is very easy to deliver the best for your users Before getting to start an app built for your website or business, make sure you have all the knowledge you want.
There are different categories of these applications, and you have to choose based on your business that under what category your app should come. Deciding the category of the app makes it easier for your customers to reach you or find your app.
Hire a Professional to Create the Best App for Your Business
Before hiring a professional for your app, it is very important for you to have a proper understanding of what you are looking forward to and what you exactly want. You should know what you want your app to do and what should be its functioning. Once you have decided on what you don't want, the following basic things are to be done on your own:
Choose your design
Get the content for the app prepared
Design the logo of your choice
Choose your images
The next step should be choosing a professional to design the mobile app for your business. Saving money in this situation won't come in handy so avoid money-saving tricks here; it won't do you any good.
Also, make sure freshly written updated content keeps your app fresh and interesting for users. Building mobile Apps for Business is always the right choice to boost your business. So, don't give it a second thought and give it a go!